HEATING. VENTILATION. COOLING. IN A SINGLE SYSTEM.
AIRCONOMY® is the ideal solution for everyone.

An improvement in comfort at home or at work. The ideal combination that allows you to breathe easily in all seasons.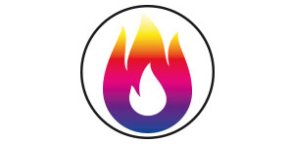 Comfortable warmth in a home and work environment due to the proven system of underfloor heating: AIRCONOMY® provides a pleasant, gentle radiant heat over the entire floor surface – always at a heat-physiologically optimal temperature.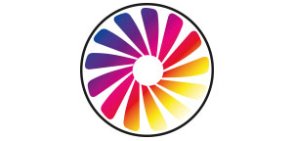 AIRCONOMY® supplies fresh, temperature-regulated air to all rooms. The AIRCONOMY ® system components ensure optimal distribution in the living space. Your choice of warm or cool air blowing into the room from outlets in front of the windows.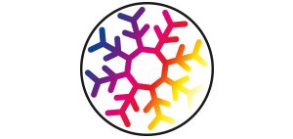 Cooling during high summer temperatures: when required, AIRCONOMY ® can circulate cool water through the underfloor pipes. Using the principle of passive cooling, heat is extracted through the floor.

Principles
Every builder, whether developer or self-builder, should use the latest technology. In our modern world, the environment and climate protection are important issues. Equally important are healthy living and working.

How it works
The multifunctional system for innovative building services creates the combination of warm water underfloor heating and a controlled ventilation system with heat recovery. Thanks to the floor construction the heating demand is satisfied by the underfloor heating on the floor surface and by the supply of warm air.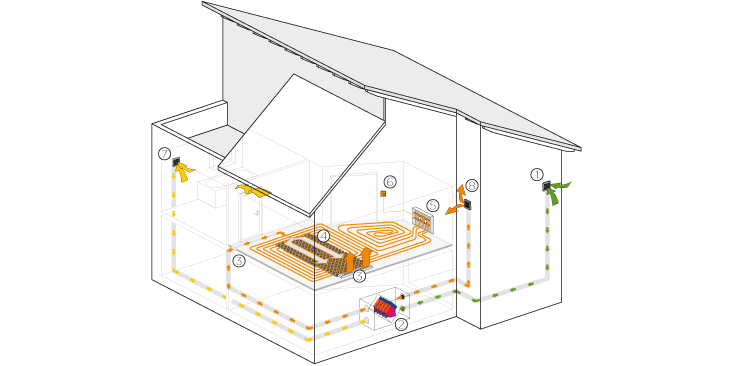 The Advantages
A single system that satisfies all demands. The optimal combination of heating and ventilation in a single system offers a multitude of advantages.